Achievements of the DRIVE Project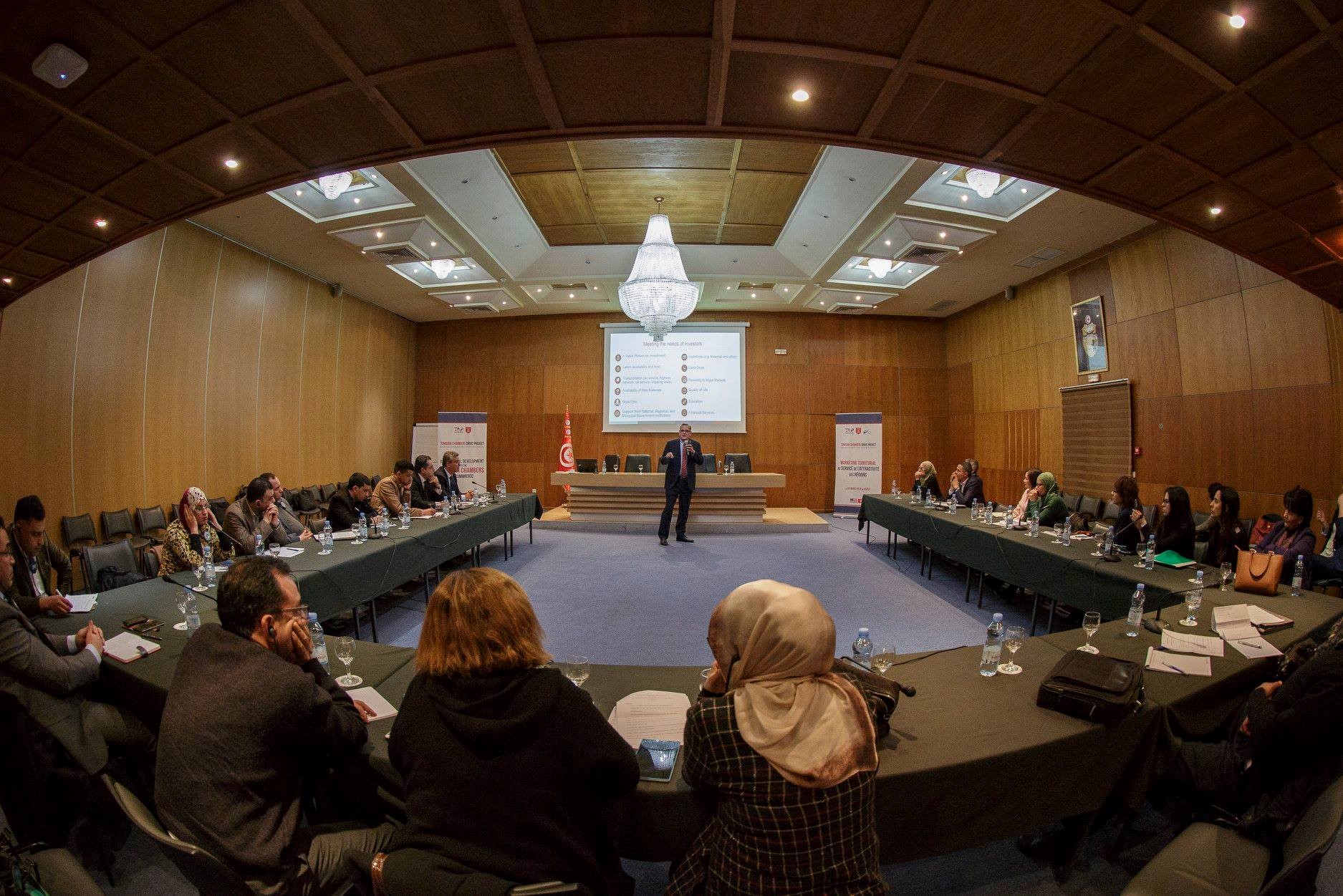 No Description
After two years of support to Chambers of Commerce and SMEs in Tunisia, the DRIVE Project is now in its final phase.  Implemented by TAYP and funded by the Near East Affairs and Assistance Coordination Bureau, the project aims to support regional Tunisian Chambers of Commerce in developing the competitiveness of their companies and regions, and with this, create jobs, stimulate export, and increase SMEs' revenues.   
Since 2017, more than 600 companies have received technical assistance directly or through the Chambers of Commerce. More than 80 of them participated in six prospecting missions, mainly in Japan, Qatar, Cameroon, the United States (NY), Côte d'Ivoire, and Ethiopia. In addition, two forums were organized in Sfax and Tozeur for which we invited 21 buyers from 17 countries, who took part in more than 100 B2B meetings with Tunisian SMEs.
In the context of strengthening competitiveness and promoting investment at the regional level, the DRIVE Project, in collaboration with the Chambers of Commerce, organized the first-ever familiarization tour for international site locators in November 2018. The tour enhanced Tunisia's visibility as the participating site locators now include Tunisia and its regions in investment proposals for their clients. The eco-system developed through the DRIVE Project has connected the Chambers of Commerce with the Federal Investment Promotion Agency (FIPA) and the Tunisian Investment Authority (TIA) to form a strong alliance showcasing the country and its resources to targeted audiences with the best value proposition. 
The DRIVE Project focused, among other things, on strengthening the capacity of the Chambers of Commerce and improving their governance. In this context, several training workshops were organized for Chamber executives in the areas of investment promotion and export. In addition, the project has supported the Chambers to advance the process of digitizing their existing tools through the implementation of a CRM and adopting an electronic certificate of origin. 
Click here for more details on the DRIVE Project's activities.