Celebrating RISE Program– Investing in Tunisian Startups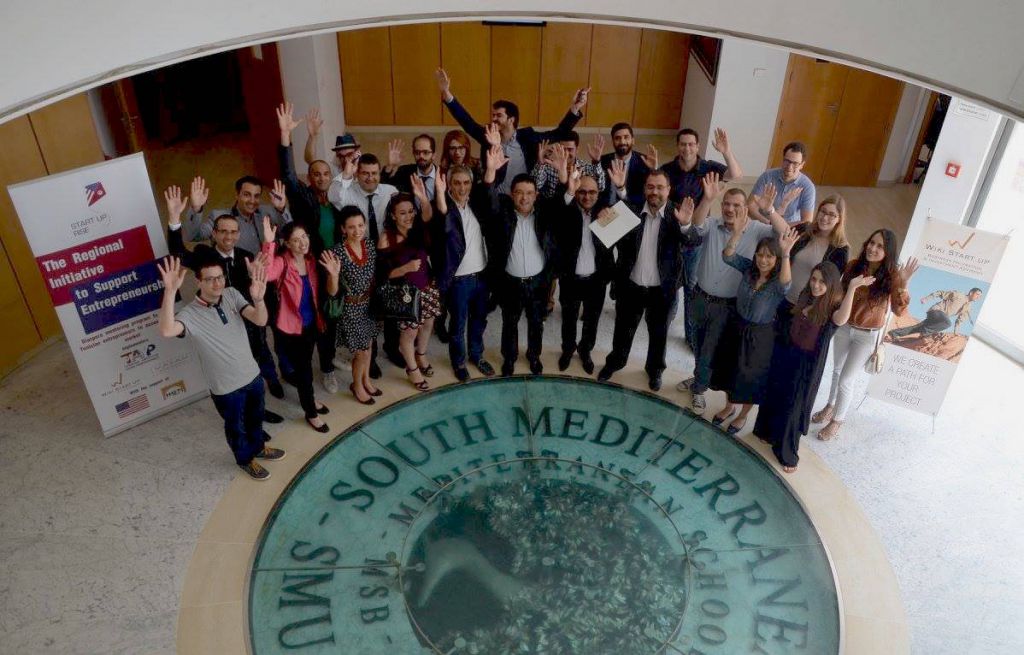 On Saturday May 28, 2016 an investment ceremony was organized by TAYP Regional Initiative to Support Entrepreneurship (RISE)-a diaspora mentoring program aimed at assisting a select group of Tunisian entrepreneurs to access United States markets. The initiative is powered by Tunisian American Young Professionals (TAYP), is funded by the Middle East Partnership Initiative (MEPI) and works in partnership with Wiki Startup (a Tunisian business incubator) and MAZAM (an event creation and project management agency).
This is where part of Tunisia's economic future is being built, one start-up at a time. There is no dearth of creativity and with hard work and resilience as well as the right legislative and business environment, the potential is huge. As Mohamed Salah Frad CEO of UGFS/NA quickly stated the new movement of entrepreneurship has begun, "young entrepreneurs have non-traditional thinking- they are motivated and tech savvy, their aspirations are not based on the model of a traditional economy."
StartUp RISE is a pilot project that has brought together competitively selected entrepreneurs with high export potential with business leaders (their mentors) from the Tunisian Diaspora based in the United States. The participating StartUps that attended the investment ceremony are Disrupt CK, Hippocrates, LYOUM, Mes Confits, Mobile Hotel, Pinhole, Polysmart, Simple Expert and Web Radar.
Mohamed Malouch, founder and president of TAYP, opened the event remarking that the strength of RISE shall be its ability to adapt and grow according to participants' feedback. The value of these events is putting investors in touch with rising entrepreneurs; their beauty is in reminding us that behind every success story is a human who has put in a great deal of hard work and dedication. It also allows for a candid and much-needed debate amongst representatives of some of Tunisia's investors and Wassel Berrayana, Founder and CEO of the highly successful and on the rise- Proxym Group. The theme of the debate was "How is the Tunisian Entrepreneurial Ecosystem performing and How to Internationalise Start-ups?"
The Entrepreneurial Ecosystem: The discussion showed a growing trend amongst private equity funds to invest more in Start-ups which while are considered high risk they are also proving to be high returns investments; as such start ups are starting to gain a bigger share of the the funds' investments.
Sofian Tmar explained that BIAT Capital Risque's strategy shift (that began in 2009-2010) was to diversify the portfolio investing in renewable energy, tech, finance, IT and pharma. Most importantly, however, in terms of investment criteria, Tmar affirmed that the number one criterion for working with a team is the kind of people who make it up, and secondly the project needs to produce a sellable product. He added that technical aspects and gaps can be filled in through coaching adding that BIAT Capital Risque sponsors almost all of Wiki Start Up's actions and seeing good results.
Frad had a similar perspective, asserting that "the number effect is less important than the people effect" and explaining that the seed fund perspective is no longer "traditional", that the entrepreneur now exists in an ecosystem that allows her to be accompanied by incubators and accelerators. He stressed that while a business is important, it often changes very quickly and very drastically and other factors become just as decisive.
Leila Charfi explained the notion of impact investing, highlighting the fact that social impact is becoming an increasingly important criterion for investor who now equally looks at the entrepreneur's "state of mind rather than just the product".
Drawing on the experience of Proxym Group, Wassel Berrayana tackled the question of internationalisation. The issue was how to access the international market without really having a local one. A number of tactics were presented amongst which were opening a mother company abroad first then in Tunisia or producing "white labelled products" to compensate for lack of international exposure.
Berrayana also brought up legislative reform and central bank regulation issues as companies begin to consider transferring Intellectual Property rights to different countries- a move considered controversial particularly as it is seen as a local IP law is seen as a means of protecting younger companies or entrepreneurs, as pointed out by Frad who equally stated that the "Contact IP" will soon be signed and hopefully enforced while the Financial Market Council is preparing a law proposal to allow the creation of off-shore seed funds that can invest in foreign currencies. To illustrate why this is important, Frad explained that "75% of Tunisian start-ups are seeking EU markets with some having 100% of their products geared towards the EU" and bringing up the example of Morocco where 10% of investment is in foreign currencies.
Tmar explained that investment in currencies other than the Tunisian Dinar is important for start-ups as it allows them to operate in other countries. He stressed that Private investors in Tunisia "should all work together for this." Charfi emphasised that Tunisian start-ups should be able to convert their Tunisian Dinars and that the currency itself should become an "international currency"- a remark that brought into light the delicate side of finance, with its pros and cons, since, as Mondher Khanfir pointed out, asset managers will then have to accept the risk of both the start up and a potentially volatile currency.
A suggestion was raised in the discussion to adopt a hybrid mix of equity, quasi equity and debt following a South African model of royalty mechanisms. Tmar reminded the audience that even after a company goes to the stock market they will still require international funds to sell products on the US, EU and other markets, and while the regulatory system remains complex IP transfer is not an option leading to unclear solutions. Khanfir finally synthesized in conclusion that "we need to standardise the process, we can no longer have ad hoc solutions."
The Future of RISE: The start ups that participated in the project presented their pitches and reflected on their Start-up RISE journey. Some presented their asks from investors while others such as LYOUM founder Sofian Ben Chaabane provided feedback for the project's future: suggesting that since the different start-ups were at varying levels of development it would be beneficial to have forms of accompaniment and mentoring that work at different gears.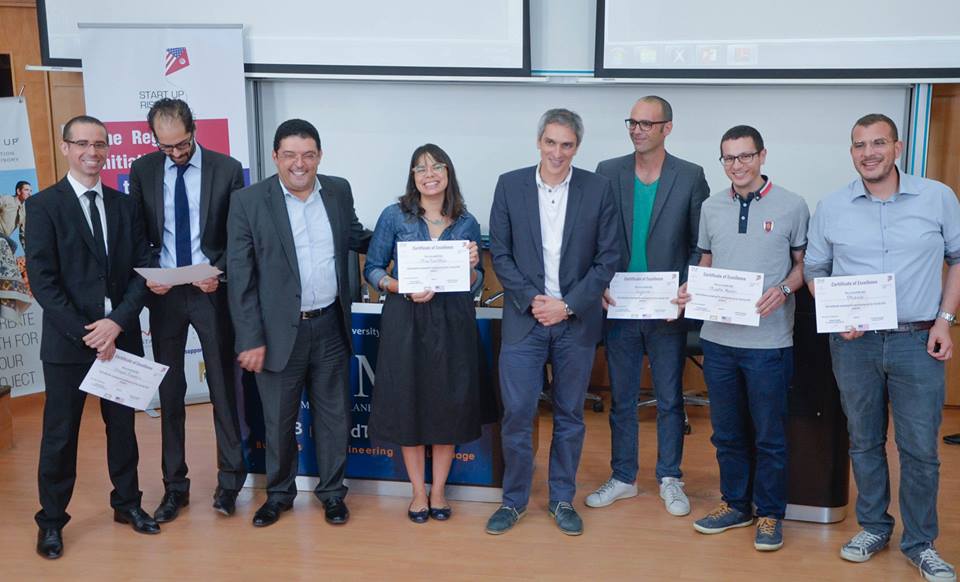 Mohamed Malouche in a final note expressed TAYP's continued commitment to the project, a project which has shown the potential of small projects with big ideas, whether born out of tech savvy minds or too much jam made in a family kitchen that caught the neighbours' eyes and created a demand for a product so good, it's crossing borders towards new markets.