Endeavor Tunisia's special 1st selection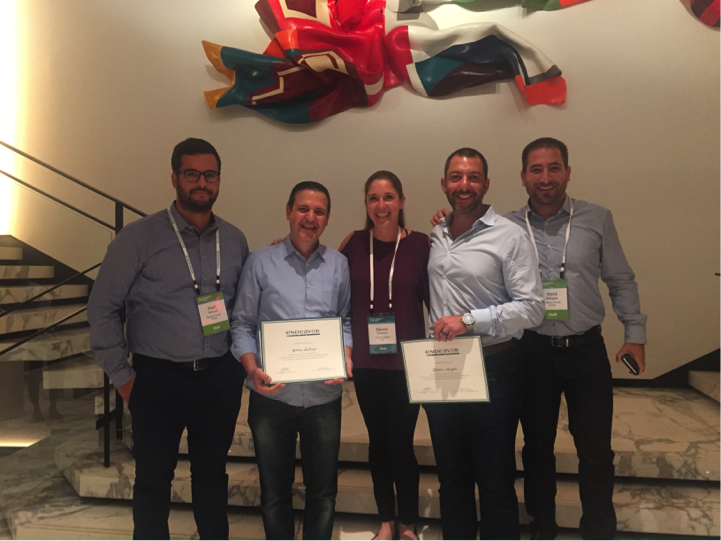 The Tunisian entrepreneurship ecosystem saw a major and promising addition earlier this year with the launch of Endeavor Tunisia. The American non-profit organization has presence in 30 countries and an impressive network of talented individuals and organizations. it supports scale-up stage entrepreneurs with high growth potential and push them to think bigger, make better decision and multiply their impact.
Known for its rigorous international selection process, Endeavor attracts and supports some of the most successful local entrepreneurs. Creating the High Impact Entrepreneurs movement
We were very proud to learn earlier this month the selection as 1st Endeavor Tunisia entrepreneur of Hatem Sellami CEO of Cognira along with COO Bahadir Ustaoglu Hatem is a TAYP founding board member and his dedication to supporting entrepreneurship in Tunisia makes him an ideal role model as first Endeavor entrepreneur. With a base in Atlanta Hatem is replicating a similar model he built at predictix with a team of 100 developers based in Tunisia.
The selection of Cognira is a unique one at Endeavor as it's the first joint offices company ever (Tunisia / Atlanta). They were brought to the process by the Tunisian team and will benefit from the support of both offices who launched around the same time.
Endeavor Tunisia is ran by another one of TAYP founding members, Walid Bellagha who moved back to Tunis to launch the office in March. We wish them continued success and will keep a close eye on them!