Meet an Executive Team Member: An Interview with Ikbel Achour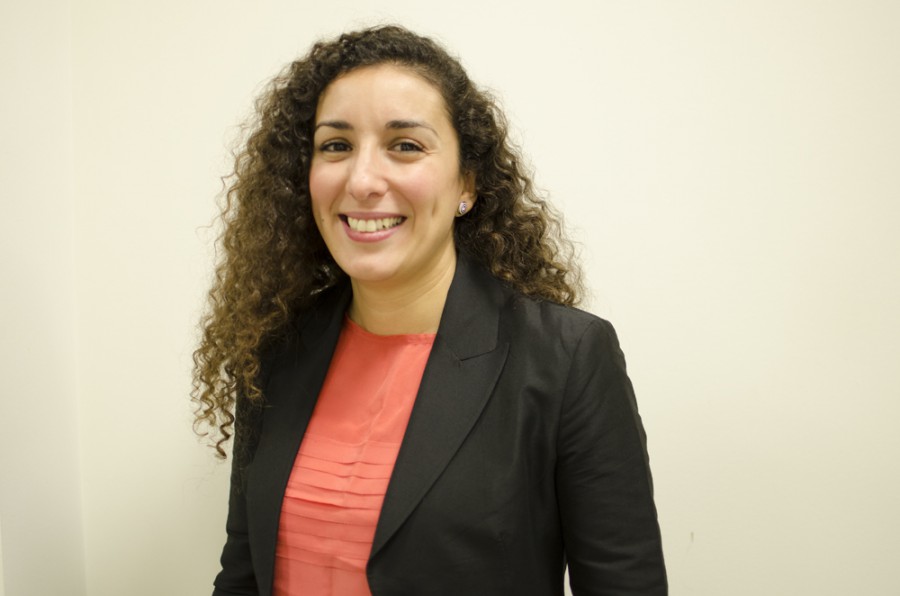 TAYP is pleased to work with a newly expanded Executive Team who will manage a variety of organizational objectives and help to support the implementation of TAYP's strategic vision for 2015. I had the opportunity to speak with Ikbel Achour about her background, her goals for the coming year, and the role she envisions for TAYP and the diaspora community at this critical juncture in Tunisian history.
1. What is your background and current position?
Passionate about innovation, disruptive technology, and biology, I evolved in the area of Molecular medicine and biotechnology to translate cutting-edge science into patient care. I earned a PhD in Immunology-Genetics from the Institute Pasteur-University Paris VII and a BE in Biotechnology and Bioindustry from the National Institute of Applied Science and Technology in Tunisia. I am currently the Director of Precision Medicine, where I manage the R&D team of computational biology at Lussier's Group. We develop and implement in silico technology with Single Individual-centered Design using genome and molecular sequencing to improve clinical outcomes.
2. Why did you decide to become a member of TAYP?
I was introduced to TAYP from a friend, where I learned about the different initiatives spearheaded by the organization. With no hesitation, I joined this inspiring community, as I believe that our initiatives become impactful only if we work together towards their success.
3. What is your favorite aspect of being a TAYP member? 
I am happy to hear about initiatives organized by the Tunisian Diaspora, in both the US and Tunisia, and I enjoy having access to a variety of forums, discussions, and events. This has allowed me to stay engaged with current trends and has further expanded my knowledge about ways to consolidate US-Tunisia economic and political ties.
4. What drove you to join the executive team? 
It was a natural fit. As a member, there is a time to observe, a time to think about what you can provide, and a time to execute an initiative of interest. Despite diverse professional backgrounds and experiences, I was happy to join a community who has a common goal of promoting Tunisia. This further enhances the organization and allows each member of the diaspora to become an effective voice for Tunisia abroad.
 5. What would you like to personally accomplish as the VP of Development, and what would you like TAYP in general to accomplish this year?
Our goal for this year is to create an 'end to end' program to accompany entrepreneurs to launch and execute their business plans more effectively to strengthen their chance of success.  We are researching and applying to different grants to finance the program. Towards this goal, I think with the pool of talented Tunisians in US and their motivation towards an economically strong Tunisia, there is an opportunity for us as a diaspora community to create a platform to identify individuals who can offer their talents and expertise. Individuals can participate by sharing information about funding opportunities, spare a few hours per year to give a talk, and/or be a part of a pool of mentors. This would not only make our program successful, but would also make the Tunisian Diaspora more visible.
6. In what areas do you think TAYP can make the most impact on Tunisia's political and economic development? 
We can make an impact by constantly being an effective voice and an action-driven organization that inspires and involves every Tunisian living in the US to make a difference.