RISE: Leveraging the Tunisian Diaspora to Empower Growth Stage Enterprises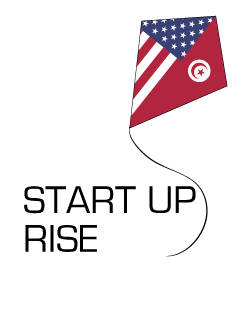 TAYP's latest initiative to support entrepreneurial development in Tunisia kicked off in October. RISE, made possible by the Middle East partnership Initiative based in Morocco, is a pilot program with the aim to create linkages between Tunisian entrepreneurs with high export potential and members of the diaspora in the United States to facilitate the former's market entry capacity.
In order to achieve the goal of creating export-ready Tunisian enterprises, the Tunisian American Young Professionals (TAYP), with support from the TAYP Tunisia chapter and other local partners, will facilitate a mentorship program for 10 entrepreneurs in 2016. In addition, the TAYP team will promote partnerships between the entrepreneurs and US businesses, culminating in a minimum of two partnerships or memorandum of understanding (MOU) to facilitate the entrepreneurs' entry into the US market.
This program, which will continue through May 2016, will pair entrepreneurs who lead mid-growth stage companies, with business mentors based in the United States. Through effective and strategic pairing, mentors and mentees— with similar interests and businesses focus— will design individual mentorship curriculums and schedules to maximize the mentoring sessions.
Over the past month and a half, the RISE team solidified the roles and responsibilities of each project partner and laid out a strategic plan for the duration of the project. In addition, we have been hard at work publicizing the project and reaching out to prospective participants. On November 4, TAYP Chairman of the Board Mohamed Malouche discussed the project on Express FM in Tunisia.
The program will officially kick off in December with an opening ceremony to introduce the selected mentors and mentees. Here they will design their personalized mentorship plans and curriculums and coordinate their upcoming meetings over the next four months. TAYP looks forward to engaging a wider network of business leaders to support Tunisia's continued economic growth and development.
If you are interested in participating or know of a candidate for this program, please reach out to TAYP. Be sure to follow us on Facebook to track the mentees' progress throughout this exciting initiative!