Supporting Job Creation for Young Tunisians in Marginalized Communities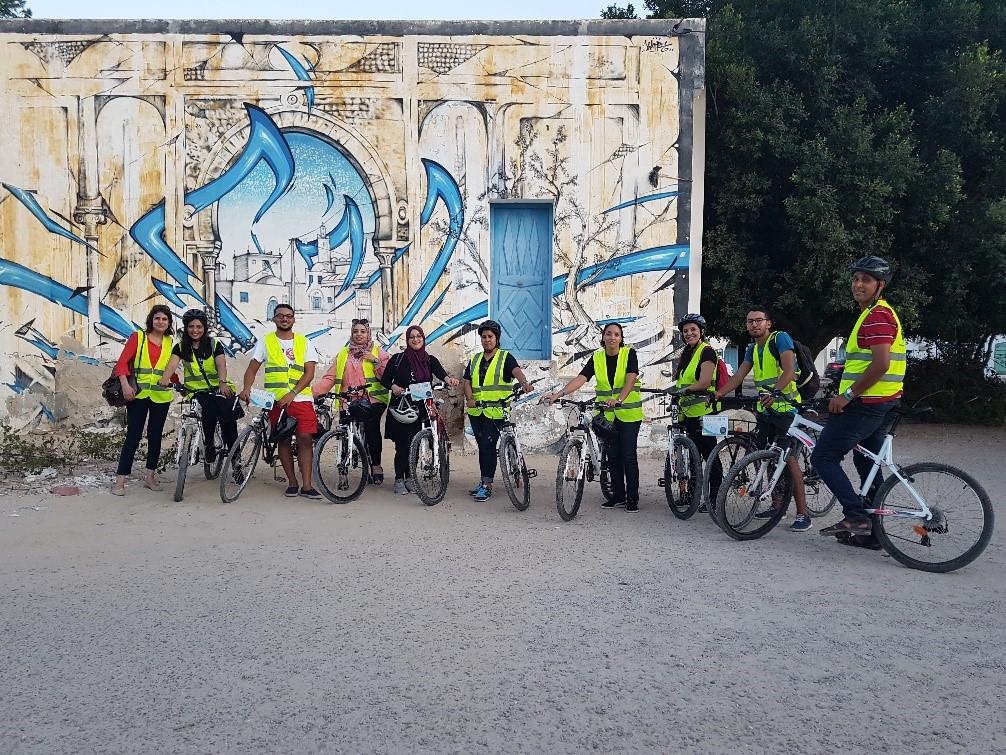 In November 2017, TAYP was awarded a sub-grant by the Education for Employment foundation (EFE) to support the implementation of a U.S. Department of State-sponsored project that addresses youth unemployment and local development through a combination of job training and placement, entrepreneurship, and capacity building interventions. 
The project aims to reach 1,364 beneficiaries aged 18-29 from disadvantaged socioeconomic backgrounds in northwestern and southern governorates of Tunisia as well as Greater Tunis. Along with its partnership with TAYP, EFE global is also working with its local Tunisian affiliate EFE-Tunisie and Tunisian Association for Management and Social Stability (TAMSS). The project focuses on the governorates of Jendouba, Siliana, Kef, Gabes, Medenine, Tataouine and Tozeur. 
The initiative intends to increase employment, including self-employment and entrepreneurship, among young Tunisians who possess a tertiary education in marginalized interior and/or southern regions through local partnerships and market-relevant job skills training.
Focusing on the regions of Gabes and Mednine, TAYP's contribution aims to achieve the following objectives: 
Objective 1:

Youth participants with a tertiary education have new or improved employment (including self-employment) through targeted, localized demand-driven job training and placement and increased workforce employability skill level

Objective 2

: Increased entrepreneurship and self-employment among youth

Objective 3:

Business development or support organizations provide additional or improved services to local entrepreneurs.
Despite the current economic and political situation in the country, TAYP and its partners were able to positively impact the lives of a large number of youth in both Gabes and Medenie by helping several youth create their own business and assist current entrepreneurs to sustain and grow their projects.  
TAYP is also working with the Business Support Organization in the regions, providing them with the necessary tools, and trainings for capacity building. 
Project Success Story
Youssef Bayouli is a physics student and entrepreneur. He launched his new project "Beskla" (a bicycle) in late 2017 soon after he joined the project.
Beskla, is a bicycle rental company that operates in the island of Djerba. This project was initially supported by a local association, aimed to give youth in the region the opportunity to implement an idea of project that can make a change in their communities. In Djerba and in Tunisia in general, the means of transport are limited almost exclusively to the car. Beskla is an actor of change: it puts cycling on Djerbian roads and offers the experience of discovering the island in its many facets, its inhabitants and its visitors. Youssef's goal is to help transform the ways of discovering Tunisia. He wishes to contribute to the improvement of the quality of tourism in Tunisian cities. Today, Beskla offers its customers a simple and affordable way to explore Djerba and its surroundings by bike, alone or with a guide. 
Since he joined the project, Youssef was able to secure $8,000 of new funding which allowed him to increase his bicycle inventory from 9 to 40, double his revenue, and hire 6 new employees.  
Youssef Bayouli shared: "The experience was great as I gained various skills such as problem-solving and communications skills. The ability to raise awareness for an issue and work hard to make a difference in my community was a big challenge for me. Furthermore, I was able to take part in many other projects and trainings that allowed me to practice those gained skills and obtain others such as project management."