TAYP Board Meeting and Awards Reception
TAYP Board members convened on June 19, 2014 at American University in Washington DC to discuss the organization's progress in implementing its 2014 objectives, and brainstorm additional actions that can be undertaken to strengthen US-Tunisia economic cooperation and exchanges.
Key outcomes of the meeting were as follows (1) Build partnerships with several identified organizations that increase exchanges of private sector, politicians, youth and students, (2) Work with the International Financial Organizations on diaspora forum, diaspora surveys and building a database of Tunisian competencies in the US, (3) Postpone the roadshow to present Tunisia's investment value proposition to after the elections, and (4) Approach a number of USG agencies to plan for further trade missions to Tunisia, post elections and organize a Tunisia partnership day in early 2015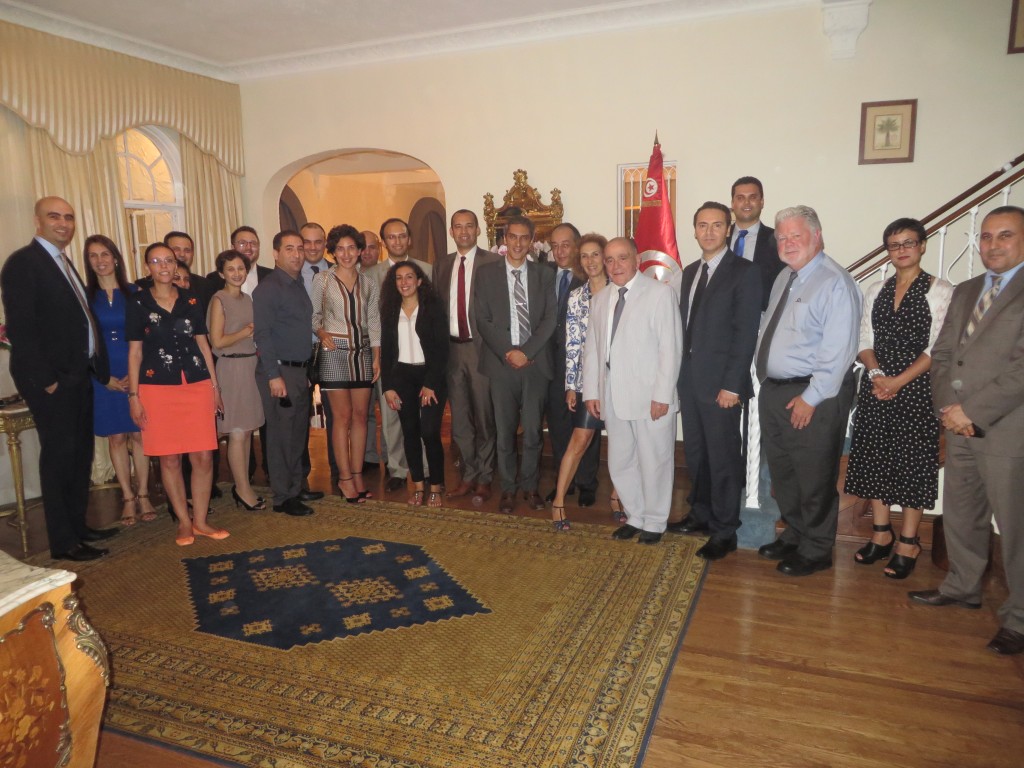 After the board member meeting, TAYP June celebration was hosted at Tunisian Ambassador's Residence in Washington DC. The reception included TAYP's Board Members, several members who flew from across the United States and distinguished guests from Tunisia.
The reception started with welcoming remarks by Ambassador  Mr. Mohamed Ezzine Chleyfa in honor of TAYP and guests from Tunisia, Mr. Yassine Brahim President of Afek Tounes, and Mrs. Mariem Bourguiba. It was then followed by an annual TAYP award ceremony presentation by Board Chairman Mohamed Malouche awarding outstanding achievement to two fellow TAYPers: Mr. Anis Mnif and Mr. Wassim Ben Yahia for their hard work on expanding the export of Tunisian handicraft products  to the US market and making the export project successful. Filled with pride we were invited to feast on an exquisite buffet of traditional Tunisian delicacies prepared by the Ambassador's chef along with refreshments .