TAYP NY Chapter Drive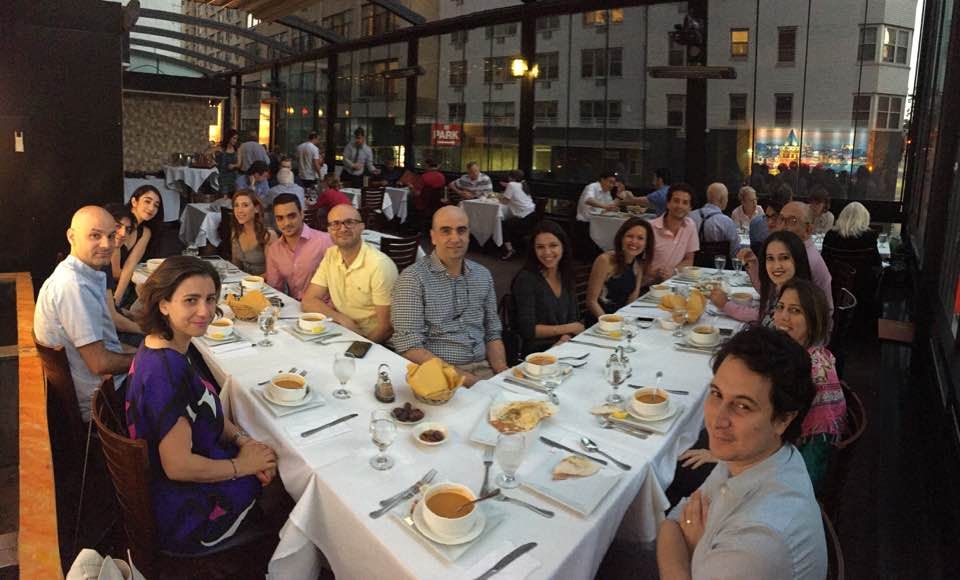 Formally created in June 2017, the TAYP New York Chapter (NY Team) has emerged as an active part of the US-based TAYP community. Since then, the New York group has been growing through its monthly networking events and initiatives in support of education and promotion of Tunisian food products and culture. In addition NY chapter has been organizing networking events such as monthly Happy Hours.
Fundraising drive for the "e-Learning classroom" in collaboration with Wallah We Can
New York TAYPers have also been busy with an online fundraising initiative in collaboration with Wallah We Can, a Tunisian NGO that focuses on improving schooling conditions in remote areas in Tunisia. New York members have helped raise more than USD 5,000 that will enable Wallah We Can to build an e-Learning classroom in a Makthar public boarding school, allowing students to access high quality classes, tutors and homework online. Scheduled to be inaugurated at the end of September 2017, the e-Learning classroom is expected to dramatically expand the regions' students' capacity and to close the gap between them and more privileged students in urban areas. TAYP believes in the goal that such a class model would play in a student's educational experience and personal growth.
 

Supporting  the promotion of Tunisian food products in the US 
This year, more than 30 Tunisian food companies ranging from producers of olive oil and Harissa to dates and pasta participated in the Summer Fancy Food Show in New York from June 25-27. Being the largest specialty food industry trade event in North America and the premier showcase for industry innovation, this event was a unique opportunity for Tunisian companies to introduce their products to the American market. Solicited by the Tunisian Export Promotion Center CEPEX, more than 15 TAYPers, including New York, Washington DC and Atlanta members volunteered to help Tunisian exhibitors in showcasing their products and connecting with international visitors. Click here to learn more about Tunisia's participation at the Summer Fancy Food Show.
Supporting the promotion of Tunisian art and culture in New York,
In the past few months, members attended the screening of the Tunisian film Zizou and a talk with the director Ferid Boughdir, a concert by Tunisian artist Emel Mathlouthi, and a lecture at NYU by the Tunisian curator and historian Ridha Moumni representing the "L'éveil d'une nation exhibit "at Ksar Said in Tunisia. Members had the opportunity to exchange on current events during a dinner with him and Al Bawsala Founder and former president Amira Yahyaoui. TAYPers also participated at the Lycée Français Fair by setting up a booth for Tunisia showcasing local food and handicrafts, which were very successful among visitors. This initiative was possible thanks to the support and generosity of the Tunisian Permanent Mission to the United Nations and Atlanta-based TAYPers.