Tunisian Artisans at the international show NY-NOW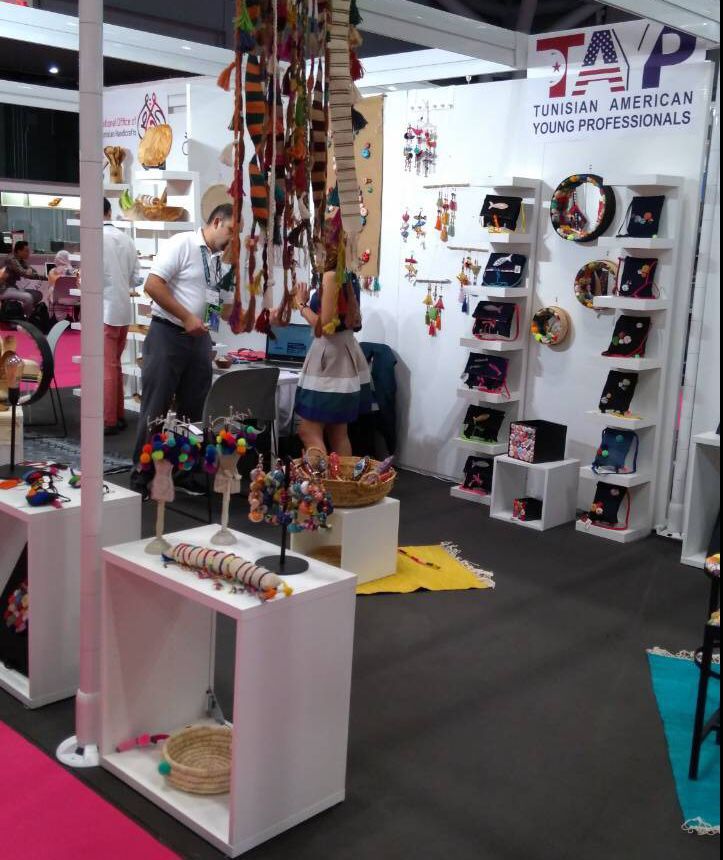 Tunisian Artisans participated for the seventh time in the international gift show NY-NOW during the summer session (August 20-24, 2017).
This show is one of the largest trade fairs in the US attracting over 30,000 visitors from 50 US states and more than 80 countries. The participations in NY-NOW have had the primary purpose to sustain and increase artisan access to the US market.  This participation served to maintain the ground gained into the US market as well as continue with the momentum created by the Handicraft Project and maintain a Tunisian Handicraft presence in the show.  To accomplish this, TAYP joint efforts with L'office National de L'artisanat (ONA). The leadership team of ONA understands the value of maintaining a consistent and growing presence in the US market, especially in such venues as NYNOW.
During the August 2017 NY-NOW show, the Tunisian pavilion was located in the Artisan Resource section covering 660 sq. ft., and featuring 4 outstanding Tunisian artisans' enterprises.
The selected artisans attended the show for the first time representing the following companies:
Olivia Carving; Olivewood
Fouta ALL By, Textile (Foutas)
JOJO DEC, Home Décor
VP Meubles, Home Décor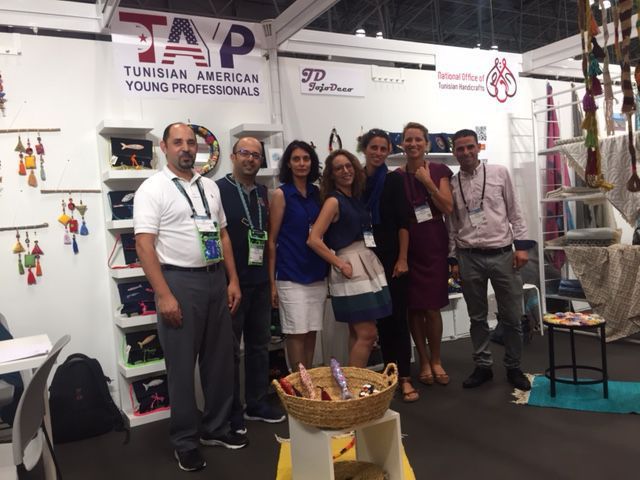 TAYP team led by Anis Mnif and Wassim ben Yahia was in charge of all the logistics  before during and after the show, including booth rental, design, management, marketing and products shipping. Over 500 buyers visited the booth and estimated 150 orders were placed. Artisans were able to benefit from the added support and expertise that TAYP offers in a market that is brand new to them.  TAYP's logistical management of the show participation essentially offers artisans a turn -key experience and customer management support to ensure the best possible Tunisian exhibit.