TAYP's participation in the second session of the United States-Tunisia Joint Economic Commission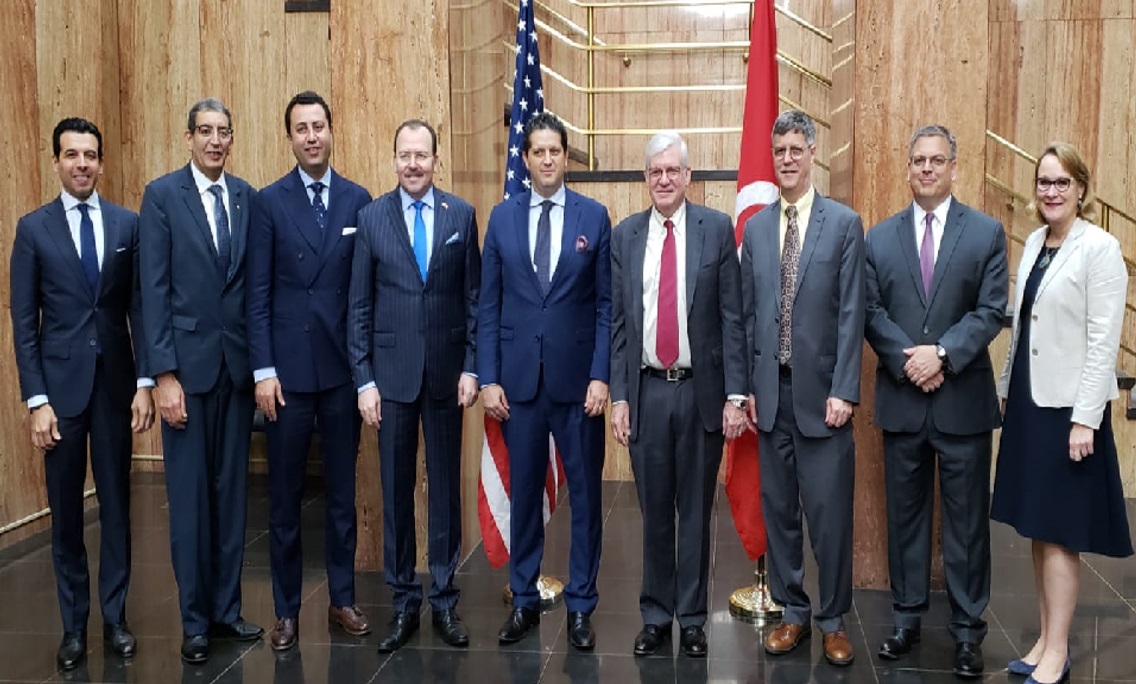 On Friday June 14th, 2019, TAYP representatives were invited to participate in the second Session of the Joint Economic Commission between Tunisia and the United States in Washington DC. The meeting between the two governments reviewed the existing economic partnership between the United States and Tunisia and explored areas for greater bilateral trade and investment opportunities.
The Tunisian Minister of Commerce, Mr. Omar Behi, chaired Tunisia's delegation, and was accompanied by the Ambassador of Tunisia in the United States, Mr. Fayçal Gouiaa. The United States government was represented by Under Secretary for International Trade at the Department of Commerce, Mr. Gil Kaplan, and State Department Bureau of Near Eastern Affairs Senior Bureau Official, Ambassador Joan Polaschik.   
Both parties reaffirmed their commitment to develop investment opportunities for American businesses while supporting social and economic development in Tunisia. Inline with that commitment, the two delegations discussed initiatives in three key sectors: renewable and efficient energy; advanced manufacturing; and design, engineering, and construction.
Existing tools and structures to promote bilateral trade and investment, such as the Build Act and the Proper Africa initiative, were presented by members of the United States delegation. The Tunisian delegation exposed priority projects and information on Tunisia's regulatory and economic reforms aiming at making the country a prime investment destination.
TAYP participants, represented by TAYP's Chairman of the Board Mr. Mohamed Malouche, shared the lessons learned from the past few years of investment-seeking efforts such as more targeted government visits to businesses and industry-oriented hubs as well as the need for an investor-focused message to showcase how these investment opportunities can be a win-win relationship. In addition, TAYP's Board Member and CEO of Cognira Mr. Hatem Sellami, shared his success story of a US-based business powered by Tunisian talent onshore and offshore.