Annual TAYP Reception to Celebrate Tunisian Entrepreneurship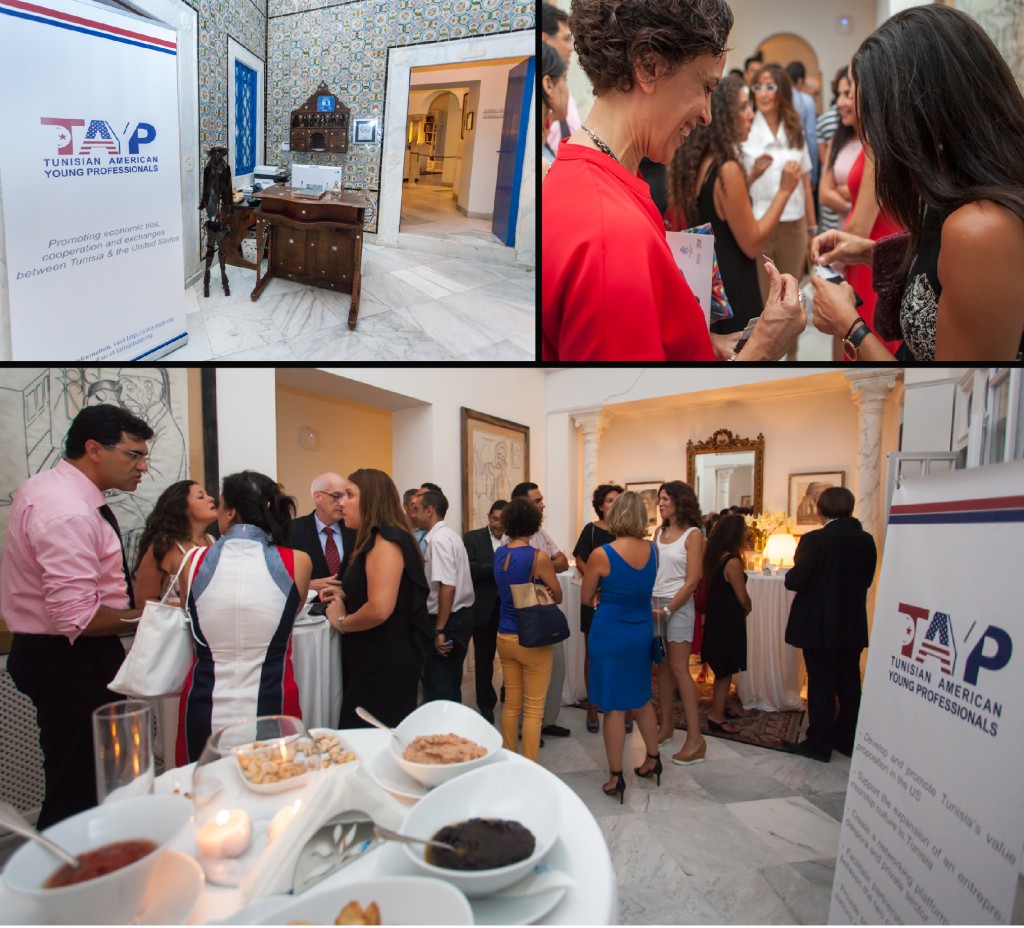 On the top of the hill of Sidi Bou Said, TAYP held its 5th annual reception, bringing together its members,friends, followers, supporters and partners to meet and mingle. This year, on August 18th, the event was held at La Villa Blue, a magnificent and newly refurbished boutique hotel. The venue offered the guests a marvelous tribute to Tunisia's finest architects, artisans, designers, and a culinary chef, aligning legacy with novelty. This exquisite gathering couldn't be done without the commitment and passion of TAYP member, host and owner of La Villa Blue, Mehdi Bouassida and his crew.
This event exemplifies the mission of TAYP and members of the Tunisian diaspora to highlight Tunisian assets, value proposition, and new projects and initiatives to create a positive global image of Tunisia and support a sustainable entrepreneurial ecosystem.
Guests gathered on the terrace, overlooking the Mediterranean Sea, as entrepreneurs, artisans, investors, academics, artists, reporters, private sector leaders, government ministers and politicians met, reconnected, interacted and discussed their current projects, new initiatives, and success stories. Also at the event was Ambassador Jacob Walles and other US Embassy staff, demonstrating the growing economic cooperation between the US and Tunisia. As the ecosystem grows, it is imperative that changers and doers share best practices and ideas and cement strategic partnerships.  By convening key stakeholders, TAYP aims to create a business culture of openness and innovation.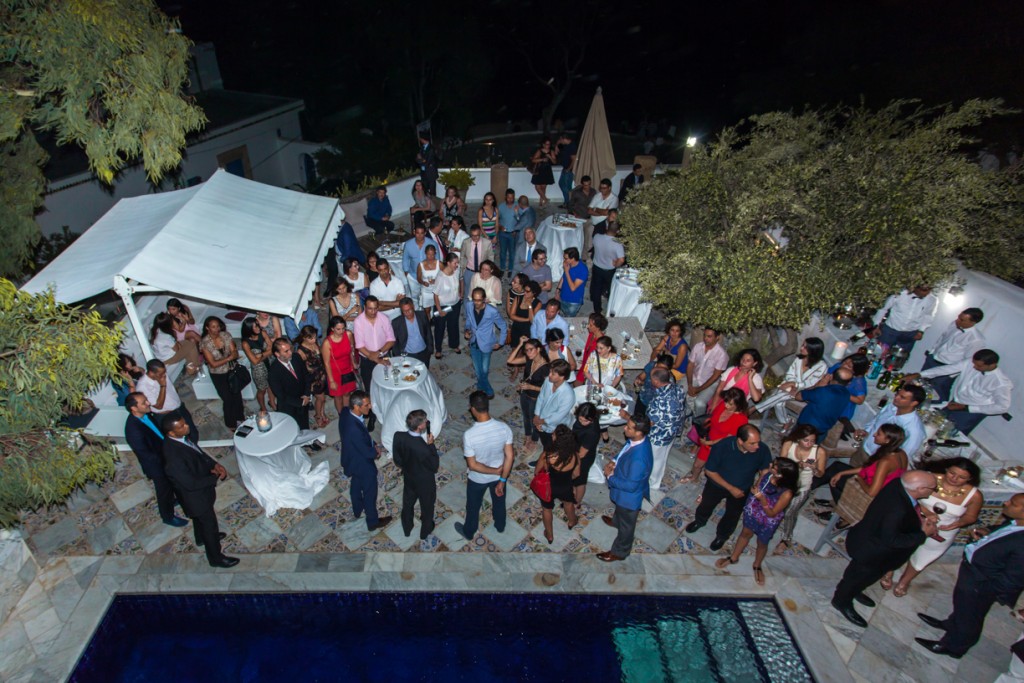 Among the 100 guests, business cards and contact information were exchanged, and many attendees planned follow-up meetings to discuss start-up ideas in the healthcare, education, agriculture, manufacturing, and technology sectors. Photographer Sabrina Belkhouja was on hand to document these conversations, with a collection of photographs to memorialize the exciting event. This documentation reminds TAYP members and friends that all it takes is a shared passion for Tunisia to bring innovators from all around the world together to celebrate the country's potential for growth and success.
We thank all our guests and TAYP members for their drive, commitment and time acting as a bridges, facilitators and accelerators to programs and projects that can propel Tunisia forward. As TAYP continues its efforts, most notably with the 4E's program: Education, Exchange, Entrepreneurship, and Export, to support the development of Tunisia's unique value added proposition, it is also excited to support a growing community of innovators.
As the ecosystem develops, so too is TAYP. Please look out for a new and improved website, coming soon to feature program-sharing platforms, opportunity announcements, and means of staying engaged. Stay tuned, join our 5000+ followers on Facebook and continue to share your ideas and projects with TAYP and other members of the diaspora community.
All photos by Sabrina Belkhouja