TAYP Annual Gathering Tunisia Aug 2017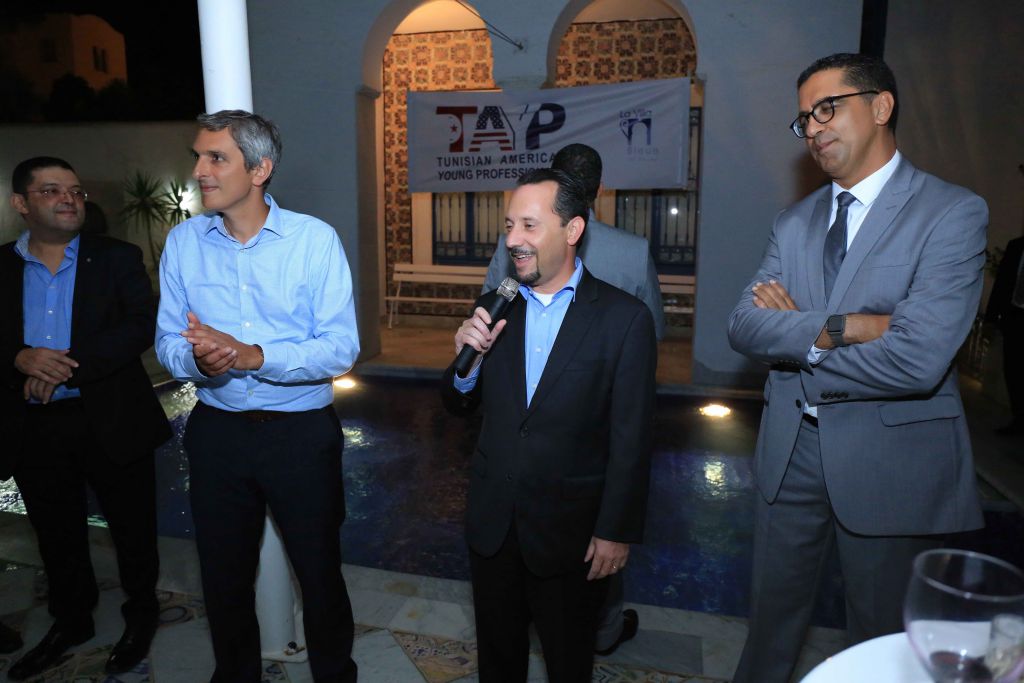 On August 14 th 2017, TAYP members, partners and friends, gathered at La Villa Bleue in Sidi Bou Said to celebrate yet another year of TAYP's efforts to strengthen the ties between Tunisia and the US for sustainable economic and social development. At the event, young professionals, academics, private sector leaders, entrepreneurs, government officials, politicians, artists and journalists networked, reconnected, and exchanged thoughts and ideas on how to better support the Tunisian ecosystem and help with its development.
The event was also attended by Ambassador Daniel Rubinstein and other US Embassy staff. During this occasion, Ambassador Rubinstein, emphasized the strong ties between the US and Tunisia and praised TAYP's efforts in promoting economic growth and development through its 4Es program: Education, Exchange, Entrepreneurship, and Export.
Picture of the events are at http://tayp.org/galleries/pictures/