TAYP IREX joint Event: "Be the Change meet & greet"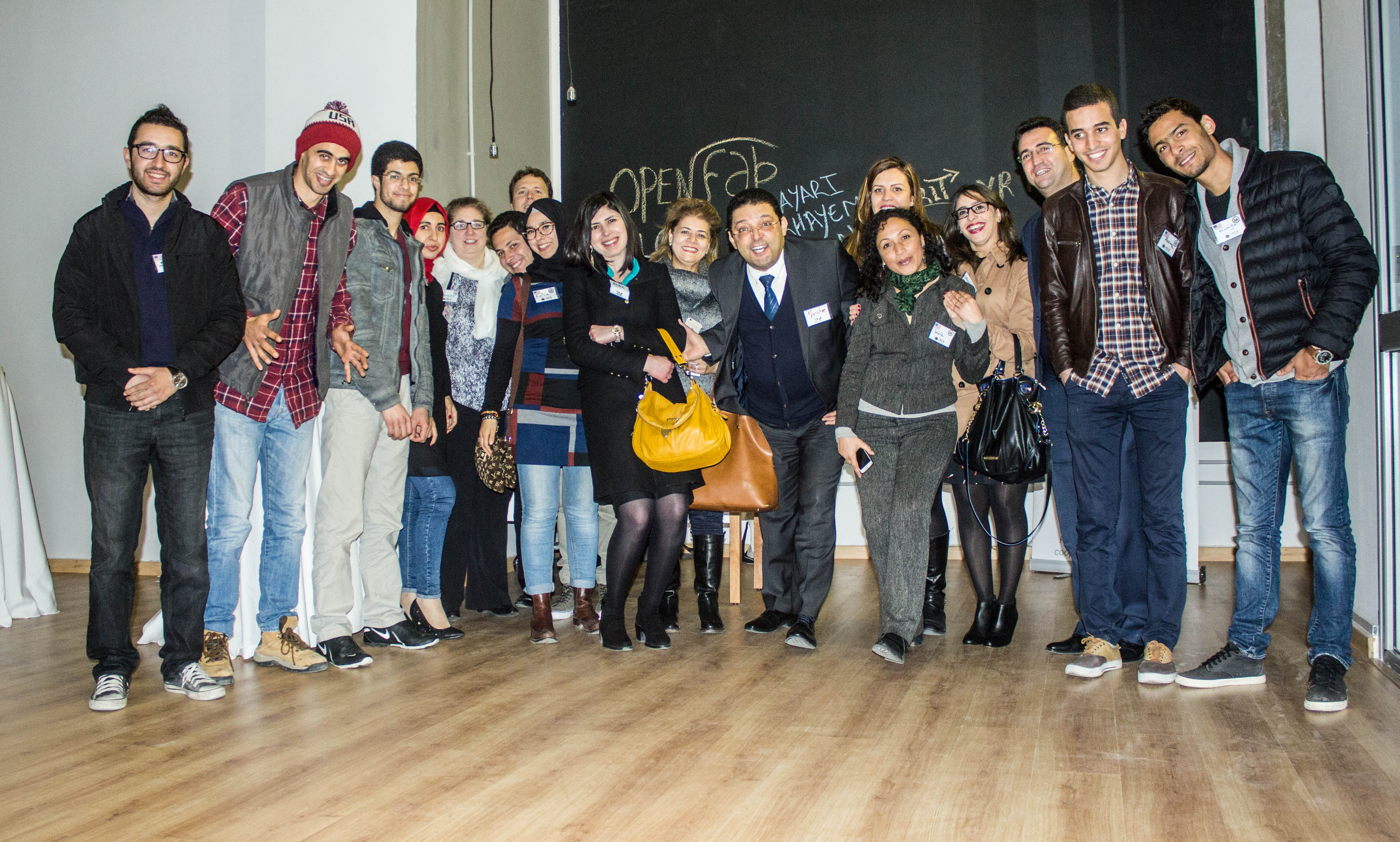 As part of TAYP commitment to one of its 4 Es projects, Education, TAYP has organized a networking event on March 3rd at a START UP HAUS Tunis in partnership with IREX, a US-based nonprofit organization committed to international education in academic research, professional training and technical assistance.
With the goal to provide professional growth opportunities, the networking event brought together alumni students of the Thomas Jefferson Program and Tunisia Community College Scholarship Program (TCCSP) with successful TAYP members to meet and create connections, offer inspiration, and demonstrate pathways to career advancement. The young leaders who spent a year of training at US universities and community colleges shared with TAYP members their experiences, goals, passion, involvements and skills to become an entrepreneur or join companies and organizations in private and public sectors.
Here what these inspiring young leaders shared about the event:
"It's always great to meet and interact with successful people; young people especially, in a country where most of the young people all what they talk about is unemployment. So for me seeing such people gives me hope and encourages me to hold tight to my dreams and ambitions. Meeting TAYP members doesn't just give me the chance to hear about their achievements, but how they got there and how they developed their ideas." Khalil (TCCSP 2014-2015)
"During the networking event, I made several contacts from TAYP who works in different fields and have different experiences. Some of the contacts will help me during a project that I am working on it with TJAA [Thomas Jefferson Alumni] Association and some offered me volunteering opportunities. The event made me realize how important my communication skills are to my development. TAYP members encouraged me to stay in touch with them and offered help whenever I will need it." Amira (TCCSP 2013-2014)
"Personally as the Thomas Jefferson Alumni Association president, I was really happy to meet the members of the TAYP organization and to learn more about their activities, their mission and most importantly ways of joining their organizations." Zied  (President of TJAA, TCCSP 2013-2014)
"Yesterday's networking event allowed me to expand my contacts by meeting and sharing ideas with some active Tunisian professionals. I have engaged myself with TAYP members in exchanging information on challenges, my U.S. experiences and future goals to be implemented in Tunisia." Saber  (TCCSP 2014-2015)
TAYP and IREX chose START UP HAUS Tunis as a host, a co-working place that nurtures local entrepreneurs to brainstorm, share, and put in place their ideas and convert them into business plans. What a better place for this exchange and networking event to continue to bring together young leaders and TAYP professionals to share their ideas and actions for the Tunisia's future.
---
The Thomas Jefferson Scholarship Program includes the Tunisia Undergraduate Scholarship Program (Tunisia UGRAD) and the Tunisia Community College Scholarship Program (TCCSP), programs sponsored by the Bureau of Education and Cultural Affairs (ECA) of the United States Department of State, supported by the people of the United States, and implemented by IREX.