TAYP Participates AT THE NY NOW SHOW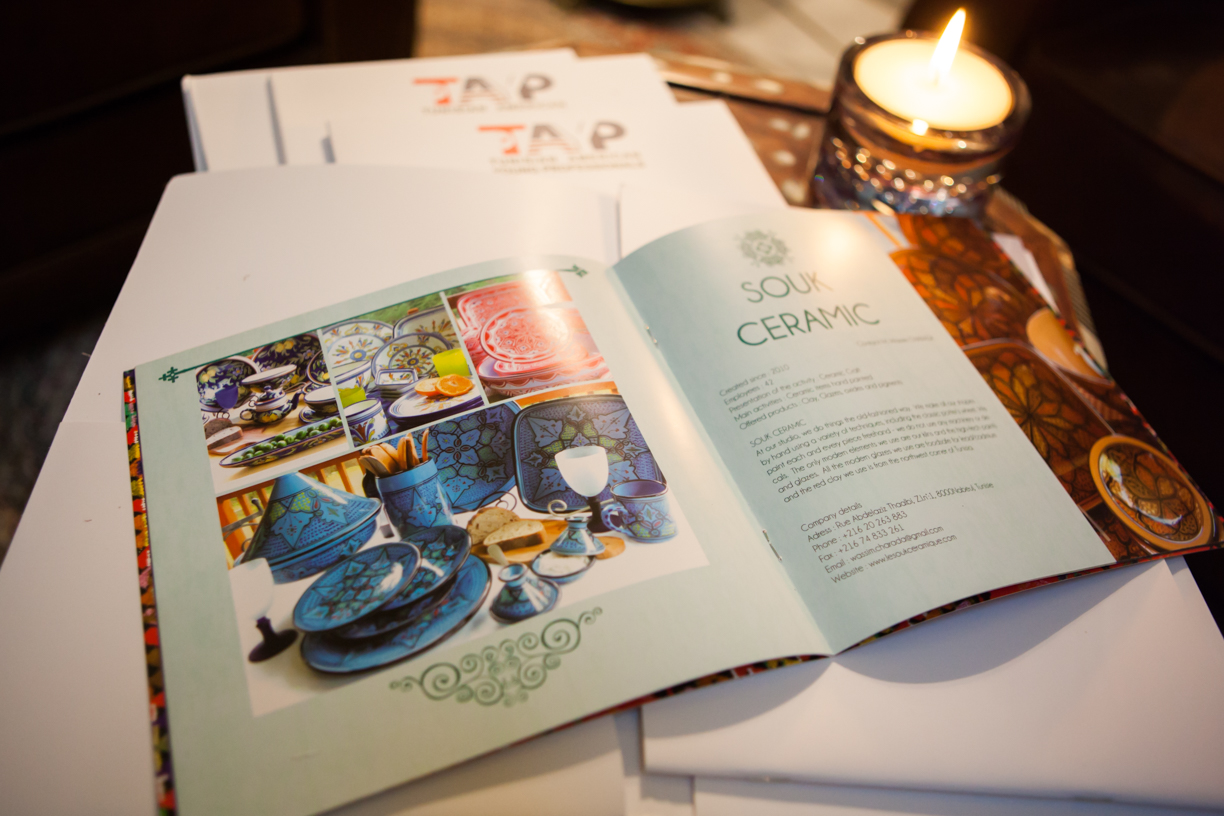 As part of its ongoing handicrafts program, TAYP participated for the fourth time in the NYNOW show in August, one of the largest trade fairs in the US, attracting over 30,000 visitors from the US and more than 80 countries. NYNOW is an opportunity for TAYP's artisans to gain entry into the US market and maintain the momentum generated by previous iterations of the show.
We have employed a multi-pronged approach to promote Tunisian handicraft projects. During the first phase of the project, artisans were invited to display their handicraft products in front of thousands of NYNOW attendees, generating positive financial gains. The second phase of the project enabled us to offer buyers the opportunity to participate in sponsored visits to Tunisia to meet with handicraft producers and create relationships with a larger community of Tunisian artisans.
The artisans' participation in the most recent NYNOW show allowed TAYP to heavily promote goods, and recruit retailers and importers to visit Tunisia to promote business exchanges, create sourcing channels, identify artisanal capacity, and create lines or brands with producers. This venture would also increase buyers' access to a wider community of artisans and products throughout Tunisia.
This business format has become popularized by the International Trade Center, who suggests that an increasing number of importers are building serious long-term relationships with a limited number of suppliers and producers. Larger buyers now provide producers with regular market-trend intelligence information, regular visits to the consumer country and market outlets, product development training and guidance, health and safety training, and contributions to social and economic benefit inputs for the producers' workforce. (Source: Making the Best of Craft Trade Fairs).
During the August show, TAYP proudly announced its membership in the World Fair Trade Organization (WFTO). The WFTO exists to enable producers to improve their livelihoods and communities through fair trade.  WFTO is the global network and advocate for fair trade, ensuring producer voices are heard. The interest of producers, especially small farmers and artisans, is the main focus in all the policies, governance, structures and decision making within the WFTO. At NYNOW, TAYP was one of only 13 WFTO member exhibitors.
The fair trade market is a growing sector that can be effectively used by artisans.   One the newly selected project participants, Olivia-Wood, saw a favorable response at NYNOW, noticing that buyers sought him out and had consistently positive conversations about the value-add for the end consumer of a fair trade product.
TAYP's participation on behalf of the Tunisian handicraft sector enabled TAYP representatives to discuss opportunities in Tunisia with hundreds of buyers. This will culminate in five buyers traveling to Tunisia to visit producers in the handicraft industry and provide a key component for the proposed supply-chain collection and distribution platform.
The United States is currently the world's largest importer of handicrafts.  TAYP understands the value of maintaining a consistent and growing presence in the US market, especially in such venues as NYNOW.  We know from our own previous experience and from more established handicraft producers in the US market, such as Morocco and India, that international gift fairs such as NYNOW are some of the main factors for increasing handicraft sector capacity.  As the Handicraft Project continues to develop, artisans will continue to engage with buyers and participants in shows, international visits, and through other venues.