A Tunisian Success Story from MEPI & TAYP's Startup RISE PROGRAM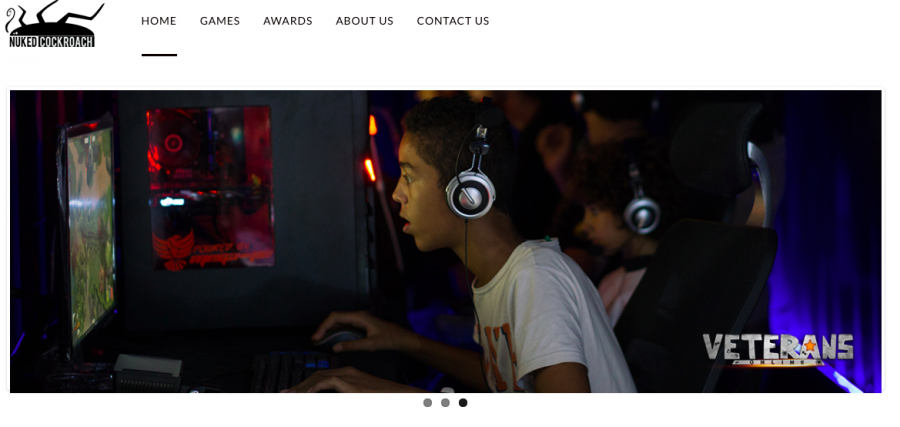 Ahmed Cheikhrouhou, the 43-year-old RISE entrepreneur, co founder and CFO of Polysmart, has been making waves in an unexpected field: gaming. One of the most promising startups to come out of TAYP StartUp RISE program, the Tunisian American Young Professionals (TAYP) program StartUp Regional Initiative to Support Entrepreneurship (RISE) in partnership with the US-Middle East Partnership Initiative (MEPI), Polysmart has spurred an innovative group like no other: Nuked Cockroach.
From pizza to video games, Haroun Gharbi, Nuked Cockroach'sco-founder and general manager of Polysmart, leveraged his success in creating a pizza business to fund his next passion — gaming. Those funds were critical in attracting initial investors, demonstrating their shared determination to be Tunisia's first successful indie game developers. As Gharbi put it, "When someone has a passion, they can succeed in anything." That passion is not without its' hardships. As noted by Cheikhrouhou, being an entrepreneur in Tunisia requires a great deal of self-motivation. Institutional constraints, such as traditional means of entrepreneurial funding, are significantly more difficult in Tunisia.
With the help of  TAYP RISE mentors, their connections and advice, Cheikhrouhou was able to help overcome some of these obstacles and work on scaling his business. Under Polysmart's umbrella, with Cheikhrouhou's business acumen and experience, along with Gharbi's computer science expertise, Nuked Cockroach has grown to 19 employees. To succeed, the ragtag team of self-taught developers has had to be as resilient as a cockroach that can survive a nuclear blast. Since joining the RISE family, Cheikhrouhou and Gharbi revealed their high-caliber production video-game trailer for VETERANS ONLINE at the Game Development Convention 2016. Their game was 'greenlighted' for approval, a voting mechanism where millions of players can vote on which games they want on Steam — the world's largest digital game distribution platform, responsible for 15% of all global gaming sales in 2015. Their successes continued, with the launch of a playable prototype at the first Tunis ComicCon 2016, where Minister Noomane Fehri and Ambassador Rubenstein were able to meet the team and even give Veterans Online a try.
Polysmart has now signed a MOU with a leading indie gaming PR company – whose industry-specific experience and expertise can further fill in the gaps needed to launch Nuked Cockroach to global acclaim. Additionally, they were chosen as finalists, before a playable beta was developed, for the Indie Prize 2016, a high-level video game competition for independent game developers in San Francisco. They have also participated in many notable global game developer conventions since such as ComicCon London, Good Games in Poland, and GamesCon in Cologne. Cheikhrouhou's success with Polysmart and with RISE has been extremely exciting for all involved. Not only does Polysmart's Nuked Cockroach represent a new frontier for Tunisian gamers and the Tunisian gamers and the Tunisian gaming industry, but also a new generation of highly-motivated, high-caliber Tunisian entrepreneurs.