TAYP partners with the Tunisian Government on the Washington DC Investment Roadshow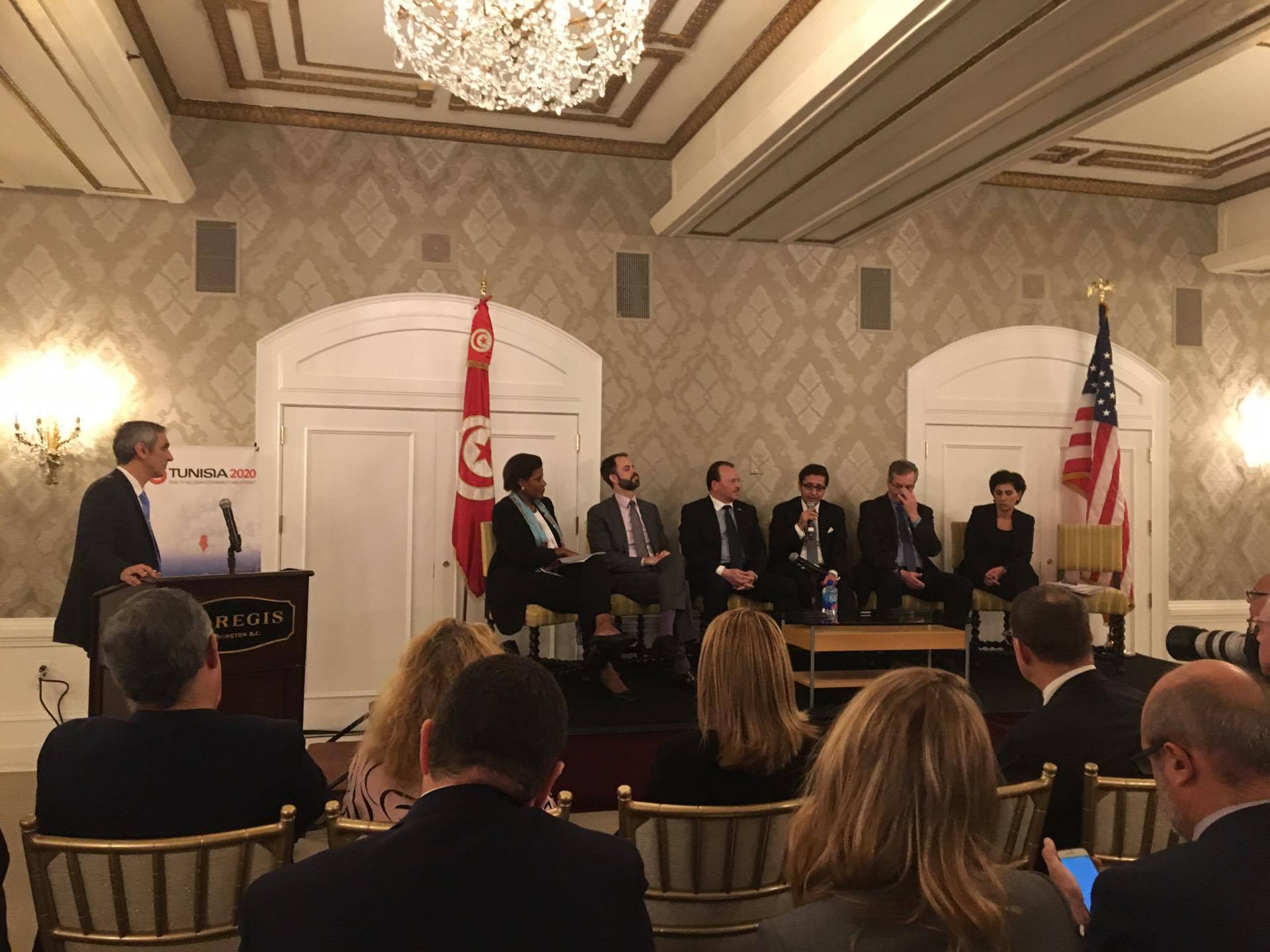 Panel from right to left: moderator Mohamed Malouche and panelists, Marie-Francoise Marie-Nelly, World Bank country director for the Maghreb and Malta; Scott Eisner president of the US-Africa Business Center at the U.S. Chamber of Commerce; Fayçal Gouia, Ambassador of Tunisia to the United States; Fadel Abdelkefi Tunisia's Minister of Development, Investment and International Cooperation ; Thomas Mcginty, acting deputy under-secretary of Commerce for international trade at the US Department of Commerce and Joumana Cobein IFC head for Maghreb and
Ahead of its Tunisia 2020 International Investors' Conference to be held on 29 and 30 November 2016, Tunisia's Minister of International Cooperation and Development Fadhel Abdelkefi and a delegation of ministerial staff arrived in Washington DC on October 5th to promote investment in Tunisia, in addition to attending the IMF and World Bank autumn meeting, as part of a series of roadshows for which DC was the first stop.
Alongside the Tunisian embassy to the United States, Tunisian American Young Professionals (TAYP), led in this effort by its founder and board chairman Mohamed Malouche played a key role in helping the delegation maximize the benefits of its stay in DC.
On Friday October 7th, Mohamed Malouche moderated a conference that brought together a panel of Minister Abdelkefi; Fayçal Gouia, Ambassador of Tunisia to the United States; Marie-Francoise Marie-Nelly, World Bank country director for the Maghreb and Malta; Scott Eisner president of the US-Africa Business Center at the U.S. Chamber of Commerce; Joumana Cobein IFC head for Maghreb and Thomas Mcginty, acting deputy under-secretary of Commerce for international trade at the US Department of Commerce.
This conference, attended by over 80 high caliber potential investors, partners and members of the media, was the perfect platform to present the advantages of investing in Tunisia today with its simplified and updated investment code, a fast tracking mechanism for major development projects or projects with high local employment potential and an expressed commitment by this new, stable national unity government to combat corruption at all levels. In addition to these new developments, Tunisia's proven record of resolving conflict through peaceful dialogue and its high-skilled, competitive labor, women's rights record (the best in the Arab world) and ideal location for expansion into European, African and Arab markets were equally highlighted.
The conference was also an opportunity for Tunisia's representatives to discuss the challenges the country has faced in terms of economic slowdown and security threats, and how it is effectively working towards surpassing them. One of the main avenues highlighted by Abdelkefi was this new government's approach of communication and openness with regards to the economic and fiscal situation.
Ambassador Gouia stated the untapped potential for US companies, and emphasized that first mover advantages are great but only temporary. He explained that only 66 US companies operate in Tunisia as opposed to 3000 European ones. "The US can do more and better." he stated. He further mentioned that all of the recent economic reforms and young government's policies are geared towards creating jobs and opportunities for the 350,000 educated yet unemployed youth in Tunisia. "Some see them as a burden, I see them as an opportunity," he concluded.
Thomas Mcginty pointed out the importance small and medium enterprises and the role they play in spurring economic growth and creating employment, which is the case for the USA where SMEs provide a majority of jobs. He expressed that Secretary Pritzker commends Tunisia's economic and investment-focused reforms.
Scott Eisner of the 3 million member-strong USCC lauded the new investment code saying that it is the simplest in the region, presenting "an amazing opportunity for American companies invested in Europe and interested in moving forward [to new markets, since]  Tunisia is an entry point into the EU, Africa but also the rest of the Arab world," adding that, "94 of our customers live outside the United States." "We are willing to partner and sit down as we need to invest abroad," he concluded.
Both Ms Marie-Nelly and Ms Cobein, explained the importance of investing in Tunisia. Marie-Nelly focused on the value-add that needs to become part of Tunisia's exports citing the example of transitioning its olive oil production and trade from bulk to Tunisian-branded bottles. While Ms Cobein highlighted the investment efforts of the IFC ($150m). Vouching for the success of those investments, she stated that Tunisia is "very much open for business" whether in agribusiness or healthcare (prime sectors where, in the case of healthcare, it attracts clients from Europe and Sub-Saharan Africa.) While auto-parts and electronics continue to attract investment as well, she emphasized that infrastructural and waste management projects will be high potential fields to invest in. She concluded that Tunisia's greatest asset is its strong, skilled and diverse labor force.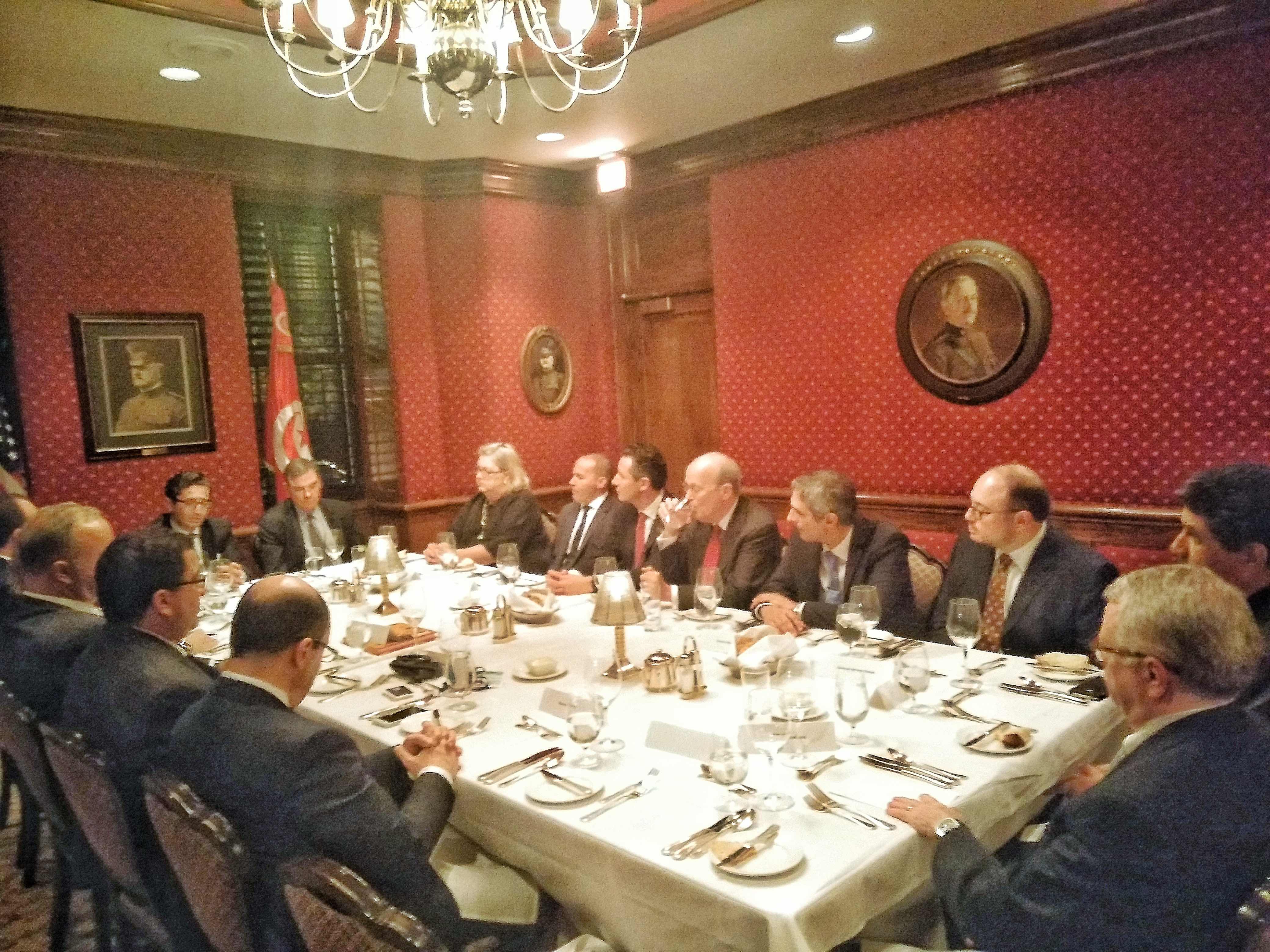 The conference was followed by two dinners organized by TAYP where Minister Abdelkefi met with a number of US-based investors and investment influencers. During the dinner on October 7th, Minister Abdelkefi reiterated major points from the conference regarding Tunisia's increased attractiveness from a legislative standpoint for investors and the unique procedural and follow-up mechanisms that allow for serious investors to get guidance and assistance at every step of the process until their investment deal is concluded successfully.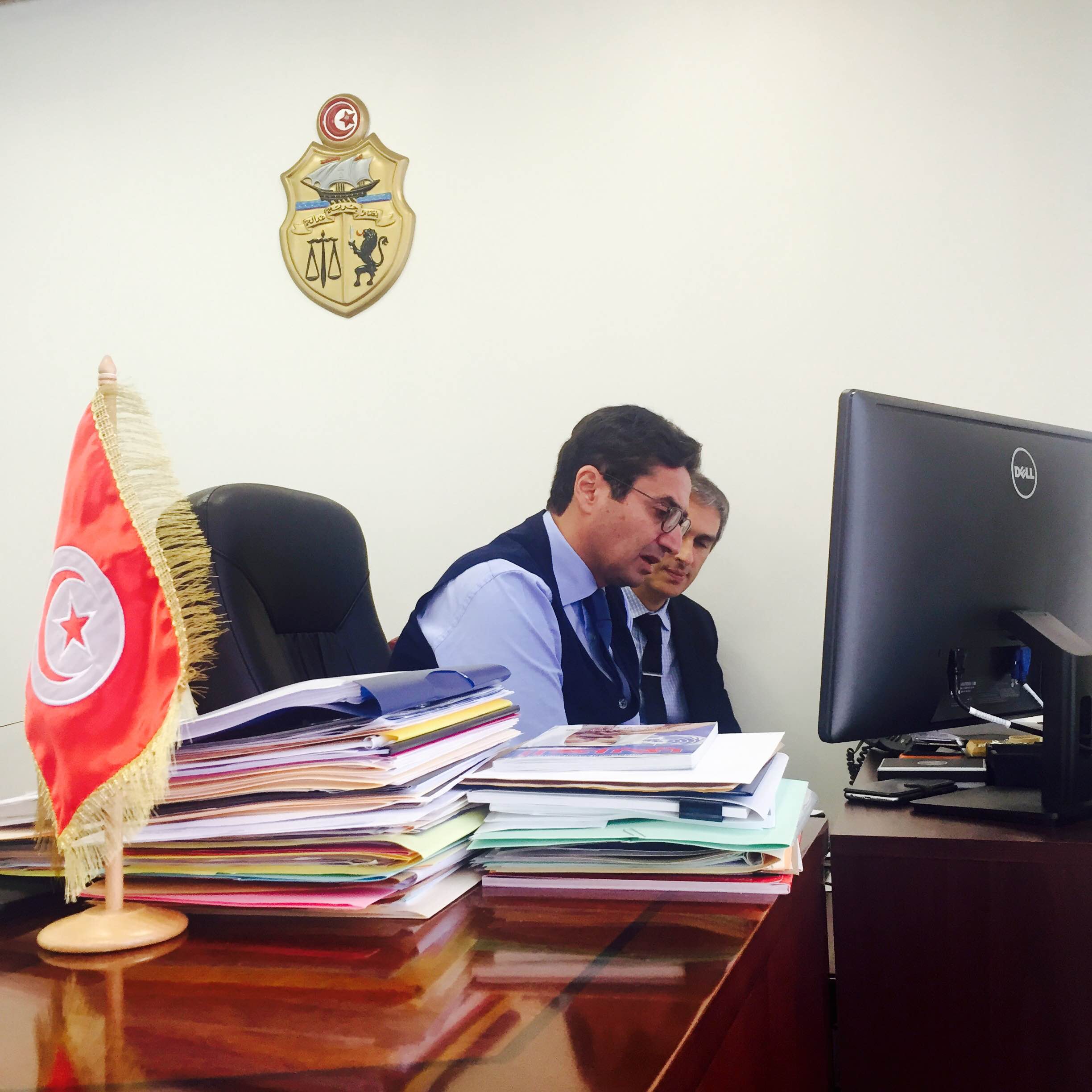 A new step for citizen outreach was taken when Minister Abdelkefi and Ambassador Gouia joined TAYP's dedicated Tunisian diaspora members over a humble yet meaningful conference call where they reached out to these Tunisians who work in diverse sectors such as ICT, finance, infrastructure development and biotech across the US with further encouragements to join the conference and to be ambassadors for their country's economy.