Washington DC to Welcome New Tunisian Ambassador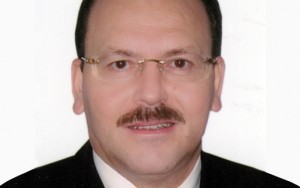 While not yet officially confirmed, Washington DC is excited to welcome Faisal Gouiaa as the new Tunisian ambassador to the United States. Mr. Gouiaa is a veteran diplomat and is a specialist of international relations and foreign affairs. His first government post was at the International Relations Department at the Ministry of Women and Family, before moving to the Ministry of Finance and later the Ministry of Foreign Affairs.
He spent six years at the Tunisian Embassy in Washington from 1995-2001, first as a Cultural and Press Officer, then an Economic and Commercial Officer, and finally the Deputy Chief of Mission. After leaving Washington, he was based in Jakarta, serving as the Ambassador in Indonesia. From 2010 until present, he was based once again in Tunisia within the Ministry of Foreign Affairs, working first as the Managing Director for Africa and the African Union, as well as the Americas and Asia. His most recent position was as Secretary of State to the Minister of Foreign Affairs.
Moving forward, Tunisia and the United States will continue to solidify the two countries' bilateral relationship, especially with President Essebsi's Washington DC visit in May. TAYP welcomes Mr. Gouiaa to Washington and knows that his breadth of experience will allow him to continue to represent Tunisia well at this critical moment in the nation's history.